Bekijk ons ruim gamma online en contacteer ons voor een offerte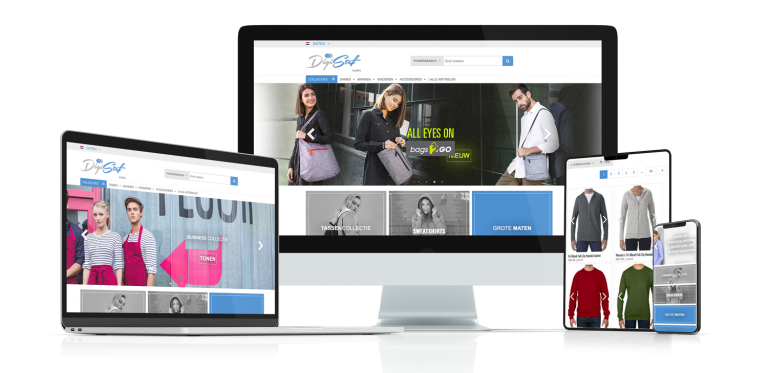 Hier vind je ons ruim aanbod van verschillende merken. Elk met hun producten, maten, kleuren, prijzen en andere nuttige informatie.
AWDis, Kariban, Gildan, Bella+Canvas, Russell, Fruit of the Loom, Kariban Vintage, Quadra, Promodoro, Original C&G, Lemon & Soda, Proact, Stella & Stanley, Bag Base, Result, Westford Mill, Stormtech, Kustom Kit, Beechfield, Coverguard, Mantis World, Stedman, B&C DNM, B&C Pro, James & Nicholson, Tee Jays, Mantis, Neutral, Dickies, Regatta Professional, Premier, Henbury, Atlantis infinite headwear, Mumbles, Spiro Breath to Perform, Gamegear, Link Kids Wear, Babybugz, Slazenger, Towel City, BearDream, JHK T-Shirts, Nath, Yoko, Cona Sports, Oltees!, Finden Hales, Vossen a touch of energy, Korntex, Exner, Larkwood, Nano, Fare, Brook Taverner, ARTG, Xpres, Schwarzwolf Outdoor, See Yu! LED Fashion, Wilson, Redson, Halfar, Flexfit, Elevate, Dynomite Apperal, Result Colour, So Denim, Sol's Prowear, Sol's the fair spirit, Tyto, Tombo, Splashmacs, Regatta Hardwear, Link Kitchen wear, Mantis Kids, Vapor, Carson, All Sport, Comfort Colors, Burnside, Bags2Go, Printwear.